Warzone Season 4 Reloaded Weapon Tier List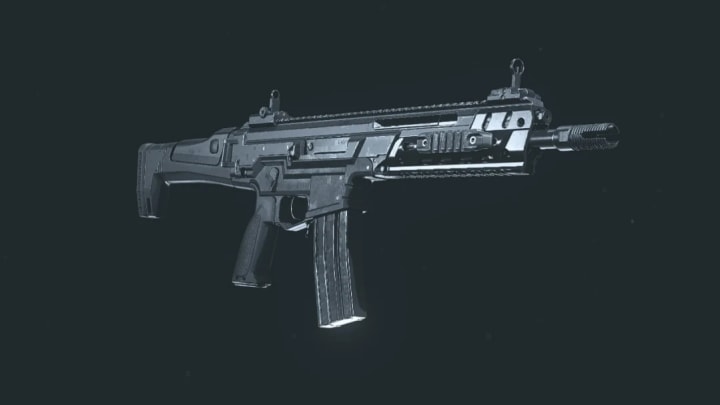 DBLTAP's weapon tier list for Call of Duty: Warzone, updated for Season 4 Reloaded. / Image courtesy of Ralston Dacanay, Activision
Our Call of Duty: Warzone Season 4 Reloaded weapon tier list is here to break down which of the guns are the best to use in Caldera, Fortune's Keep, and Rebirth Island with the launch of Raven Software's latest major update.
With the Season 4 Reloaded patch, not only did we get the all-new Vargo-S assault rifle, but a handful of major changes were made to options across multiple weapon classes as well. As such, here is a breakdown of how the weapons stack up in Call of Duty: Warzone Season 4 Reloaded.
Warzone Season 4 Reloaded Weapon Rankings
S Tier
Marco 5 / Image courtesy of Activision/Screenshot: Ralston Dacanay
These options in S Tier all make up Warzone's weapon meta moving forward. The Marco 5 is perhaps the lone absolute best option in its respective role, demonstrating just how wide open the game's go-to meta is at the moment. This is not a drill, the Kilo 141 appears to be back as one of the best guns in Warzone. The NZ-41 was slightly nerfed in damage and recoil control but as we've seen numerous times in the past, we'll believe the gun is actually worse when we see it perform poorly in-game. Lastly, the VLK Rogue appears primed to be the latest shotgun to ruin players' days in-game.
A Tier
Vargo-S / Image courtesy of Activision/Screenshot: Ralston Dacanay
In A Tier are a wide variety of options that are top tier viable and remain generally very balanced to use in Warzone. Essentially, these options are right outside of the main meta but are still able to get the job done and allow you to be competitive. For now, the all-new Vargo-S slots in here, but seems primed to be an excellent option for both long-range and sniper support. The CR-56 AMAX should be viable again after having its damage buffed back to normal. The Black Ops Cold War MP5 and UGR received some decent buffs, so perhaps more players will start using them moving forward.
B Tier
SA87 / Image courtesy of Ralston Dacanay, Activision
These weapons in B Tier remain viable in Season 4, but could all use some buffs to make more players seriously consider mastering them. Overall, these weapons are just fine but don't have anything that makes them stand out as fun or exciting options to use. A lot of these are fairly popular still but aren't as statistically sound compared to the guns above.
C Tier
Dragunov / Image courtesy of Ralston Dacanay, Activision
The C Tier includes guns that definitely could use a buff in Warzone. Taking a look at the list of options here, there just aren't any inspiring names worth grabbing in a custom loadout drop at the moment.
D Tier
RATT / Image courtesy of Ralston Dacanay, Activision
At this point in the tier list, these guns don't have a place in the meta at all. Although the higher end of this tier could perhaps be fine for players to still somehow get a kill or two, it gets pretty dreadful by the bottom of the list.
---
For more on Call of Duty, be sure to check out our top five lists:
Additionally, feel free to check out our timeline on the history of the Call of Duty franchise!